Trusted Insulation Services in Sachse, TX
 Welcome to Elite Insulation Services, the trusted insulation services provider in Sachse, TX! Our team of local insulation experts have years of experience in providing quality insulation services to homes and businesses. We are dedicated to ensuring your building is properly insulated and energy efficient. With Elite Insulation Services, you can trust that your insulation needs will be met with the highest level of professionalism and quality. Give us a call today to experience the Elite Insulation Services difference!
Fiberglass Batt Insulation
Fiberglass Batt Insulation is a popular insulation material that offers superior thermal performance and is easy to install. It can be used in both new construction and retrofit projects, and is ideal for walls, attics, and other cavities.
Spray Foam Insulation
Spray Foam Insulation is a highly effective solution for sealing gaps and cracks in the home, providing superior insulation and air sealing. It is applied as a liquid that expands and hardens to provide a durable and seamless barrier that reduces heat transfer and increases energy efficiency.
Blown-In Insulation
 Blown-In Insulation is a cost-effective and efficient way to insulate your home or business. It is installed using a specialized blowing machine that evenly distributes insulation into wall cavities, making it an ideal option for hard-to-reach areas.
What Insulation is Best For You?
We understand that selecting the right insulation for your home can be a difficult decision. That's why we provide a wide range of insulation products to suit all needs. We offer Fiberglass Batt Insulation, Spray Foam Insulation, and Blown-In Insulation, each with its own unique set of benefits and advantages. Fiberglass Batt Insulation is a popular choice due to its cost-effectiveness and ease of installation. Spray Foam Insulation is an ideal choice for those looking for a great air seal and superior soundproofing. Blown-In Insulation is great for attics, walls, and other hard-to-reach areas and provides superior fire protection. Our team of professionals at Elite Insulation Services will help you make the best choice for your home and your budget. We'll provide you with useful information on each type of insulation and help you select the one that's perfect for your specific needs.
Will I Have to Spend a Lot of Money on Insulation?
We understand that your budget is a major factor when it comes to making decisions about your home. We offer a wide range of insulation services, from basic insulation to more advanced systems, to ensure that you can find an insulation solution that meets your needs and fits your budget. We offer competitive prices and are dedicated to providing our customers with the best quality materials and services at an affordable cost. Our experienced team of professionals will work with you to determine the most cost-effective insulation solution for your home. With our commitment to customer satisfaction and a wide range of services, you can be sure that Elite Insulation Services has the right solution for you without breaking the bank.
Why Choose Elite Insulation?
At Elite Insulation, we understand the need for quality services that ensure the best results for our customers. We pride ourselves on providing superior insulation services that are tailored to your specific needs. Our team of highly-skilled, licensed, bonded, and insured technicians have the experience and knowledge to get the job done right the first time. We have a strong commitment to staying up-to-date on the latest technology and materials to ensure that our customers get the best results every time. With our commitment to quality, we are confident that we can provide the best insulation services possible. With Elite Insulation, you can trust that you are getting reliable, dependable, and efficient services that you can rely on.
Licensed, Bonded, & Insured Technicians
 At Elite Insulation Services, we are proud to have licensed, bonded, and insured technicians who are committed to providing you with the highest level of service in the industry. Rest assured that your insulation project is in the best of hands!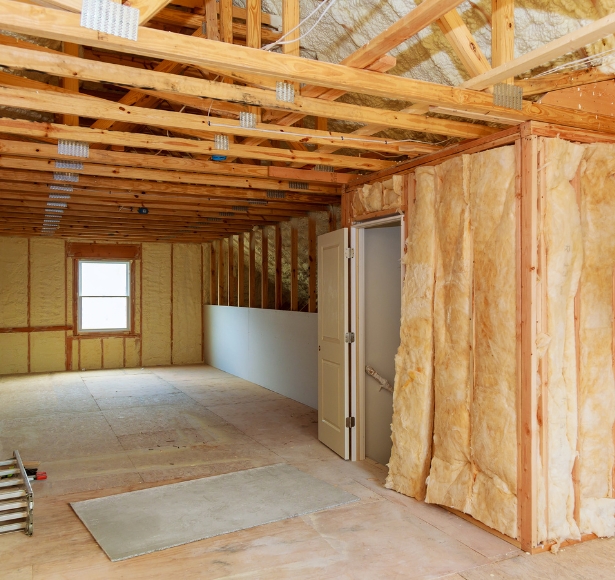 Energy Efficiency Starts with Proper Insulation – Let Us Help!
We know the importance of energy efficiency when it comes to your home or business. We are proud to serve the Sachse, Texas area, offering expert services to make sure your property is properly insulated. Our team of professionals has years of experience in the insulation industry and works hard to provide top-notch services to keep your energy costs down and your home warm and comfortable. Let Elite Insulation help you save money on your energy bills today!
Insulate Your Home for Maximum Comfort and Savings
Welcome to Elite Insulation Services, the leading experts in home insulation! Our team of experienced insulation contractors will work with you to ensure your home is properly insulated, maximizing your comfort and savings. Having properly insulated walls, ceilings, and attics is essential for temperature control and energy efficiency. With our services, you can look forward to reduced energy bills, improved indoor air quality, and added protection from mold and allergens. Don't wait – call Elite Insulation Services today and start reaping the benefits of proper home insulation!